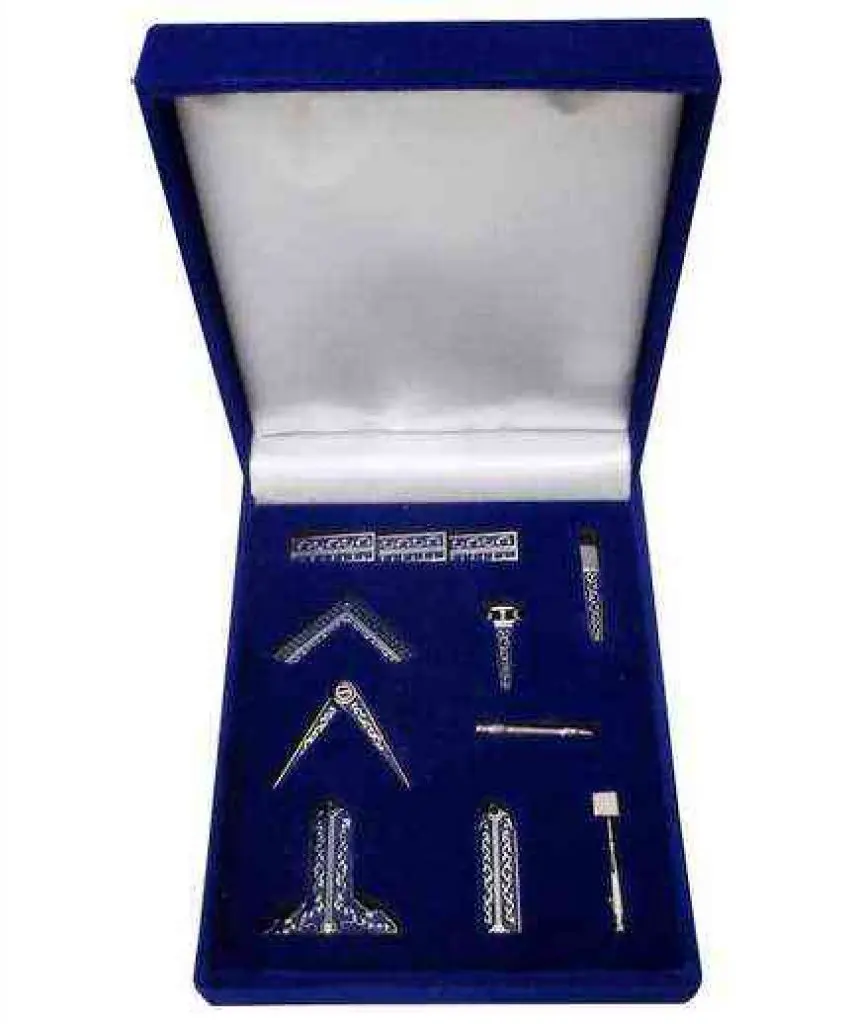 Working Tools Masonic Gift Set for Freemasons – Miniature Tools from the First, Second & Third Degrees of Symbolism (Masonic Gifts)

One (1) single set of (9) Pieces.
Miniature Masonic gift set of Masonic Tools.
Includes: 1st, second and third degree symbolism: Rule, Maul, Chisel, Square, Level, Plumb, Skirret, Pencil and Compass.
Silver color plated inlaid with Blue Epoxy.
Box Dimensions are approx. 5″ Deep x 4″ Wide x 1.25″ High.
Individual Tools vary appropriately in size, 1-2 inches.
Note: Gift Box may vary.