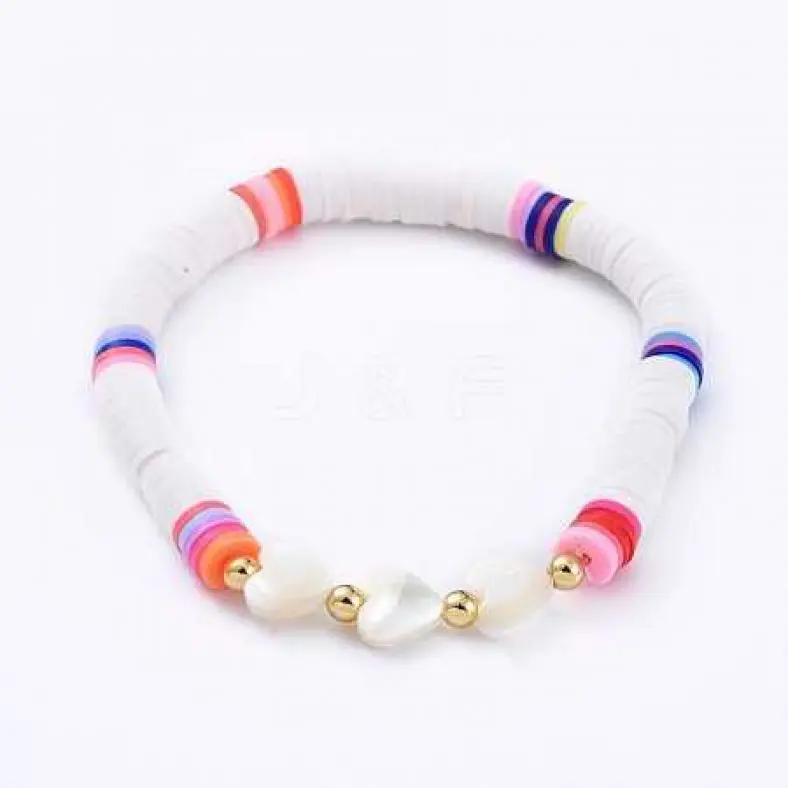 Expired
Stretch Bracelets, with Handmade Polymer Clay Heishi Beads, Heart Natural Sea Shell Beads & Round Brass Beads, PapayaWhip

Stretch Bracelets, with Handmade Polymer Clay Heishi Beads, Heart Natural Sea Shell Beads and Round Brass Beads, PapayaWhip.
Size: about 2-1/4″(5.6cm) inner diameter, polymer clay beads: 6.5x1mm, heart: 7.5~8×8.5×3.5mm, round: 3.5mm in diameter.
Priced per 25 pcs.
Please Note: The color may be slightly different from the picture because of different display device.