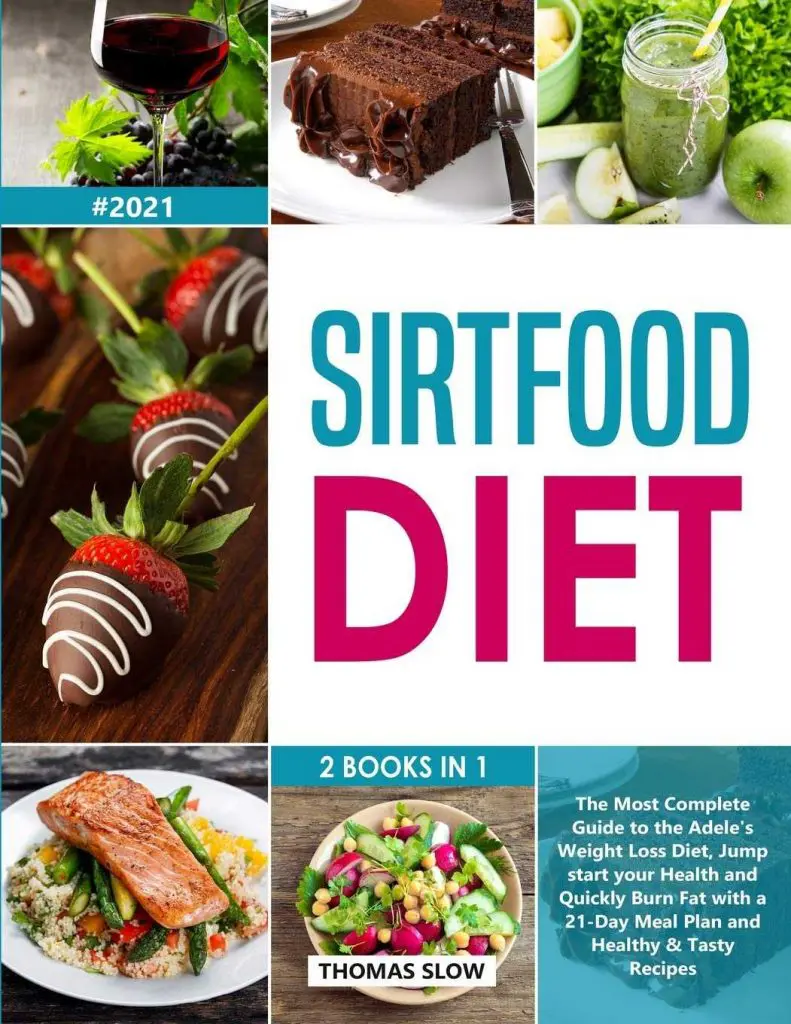 Sirtfood Diet: 2 Books in 1: The Most Complete Guide to the Adele's Weight Loss Diet, Jumpstart your Health and Quickly Burn Fat with a 21-Day Meal Plan and Healthy & Tasty Recipes

Price:

$12.11




Struggling to burn the stubborn fat? Sick of counting calories and or obsessing about food all day? Or do you want to lose weight fast with a guided, step-by-step plan?
The truth is…Losing weight is at the top of the agenda for many of us. Unfortunately, slimming diets are usually restrictive, require a lot of time and attention, and make you feel hungry, thus becoming difficult to follow.
However, there's a revolutionary diet that allowed celebrities like Adele to lose up to 40 pounds over the last four years.
The Sirtfood Diet offers a sustainable, flexible approach that adapts to your needs, offering delicious foods like chocolate and red wine that combined with other sirtuin-rich ingredients will take your body and your health to the next level!
It's not only revolutionary; it's been proven to work for hundreds if not thousands of people just like you.
In this 2 books collection we give you a manageable way to redefine your habits and get used to your new lifestyle, by dividing your new diet into 2 phases (the initial, main phase and the secondary, maintenance phase).
Here's what you'll find in this book:
The exact method Adele used to lose more than 40 pounds in 4 years;
What is the "Skinny Gene" and why it is crucial to losing weight;
3 proven steps to get started the Sirtfood Diet without suffering hunger;
20 foods that will help you get lean and fit (N. 17 is unbelievable);
Simple instructions on how to figure your macros;
5 commons mistake to avoid (don't start the diet before reading this);
A Detailed 21-Day meal plan including Phase 1, Phase 2, and Phase 3 packed with dozens of delicious meals;
BONUS! Tons of delicious recipes from breakfast to dinner that will help you jumpstart your weight loss;
And it doesn't matter if you don't think you can cook or you don't have much time to devote to making meals.
The Sirtfood Diet is unlike any diet you have tried before. It's fast, it's effective, and best of all, it doesn't skimp on the tasty food.
Imagine getting back the shape of your dreams, feel so much younger and energetic, and have better memory and concentration.
Are you ready to drop that weight and start living the life you deserve? This book will set you up for success from Day 1!
To take your first step towards a healthier future, click "BUY NOW with 1-Click" to get your copy now!


weight loss diet,#Sirtfood #Diet #Books #Complete #Guide #Adeles #Weight #Loss #Diet #Jumpstart #Health #Quickly #Burn #Fat #21Day #Meal #Plan #Healthy #Tasty #Recipes