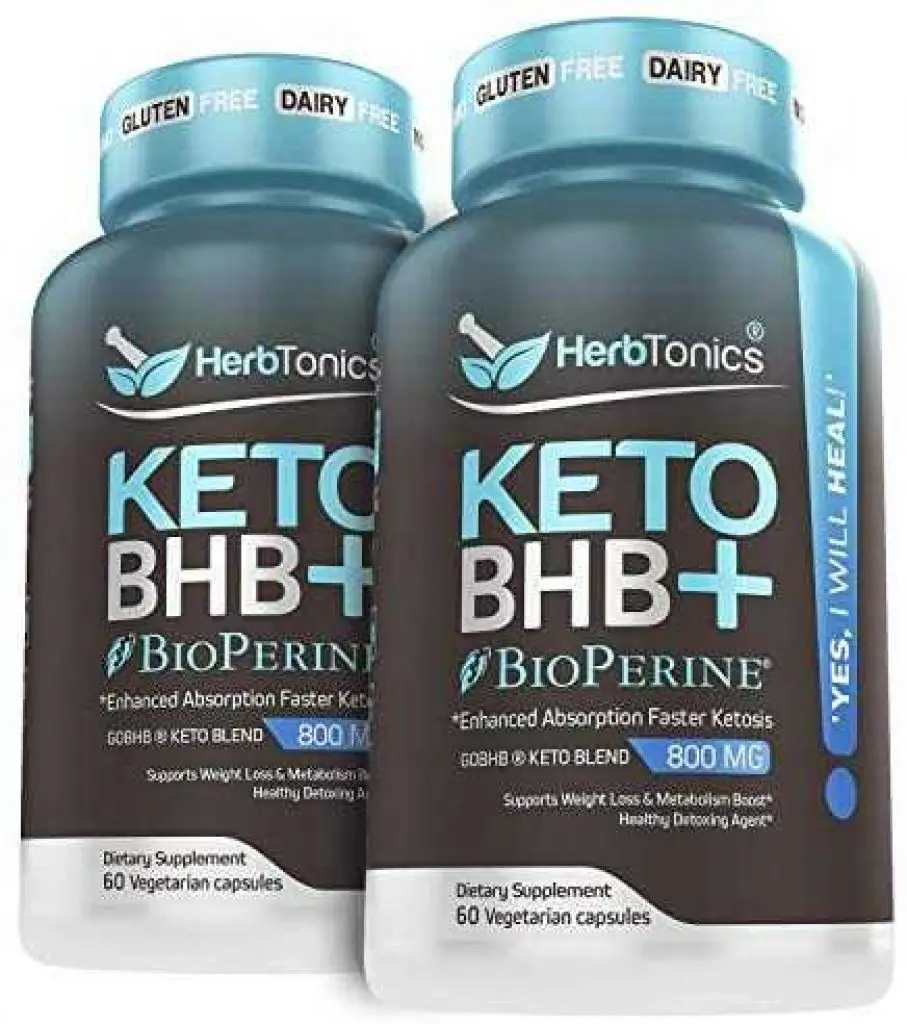 HerbTonics Keto BHB+ BioPerine for Enhanced Absorption Faster Ketosis Vegan Capsules Keto bhb Salts Supplement for Women and Men, Pack of 2.

Price:

$29.99




Product Description
60 vegan capsules
Don't settle for less.
Our mission is to make your personal health journey simpler through thoughtfully curated products backed by science and the highest standard of quality.
FDA Disclaimer: These statements have not been evaluated by the Food and Drug Administration. This product is not intended to diagnose, treat, cure, or prevent any disease.
KETO BHB + BioPerine

Boost your energy, stamina, and focus faster!
Whether you're looking to work on your summer body, gain some extra energy throughout the day, improve your metabolism, or even supercharge your workout — this is the supplement you've been waiting for.
KETO BHB+ is a proprietary formula of ketone bodies such as beta-hydroxybutyrate, which helps convert fats to ketones, which serve as an alternative energy source your body. With added BioPerine, an ingredient known to enhance the absorption of ketone bodies, you can now reach ketosis faster!
Boosts energy throughout the day
Improves mental clarity and focus
Supports metabolism
Produce more energy to do the things you love

Turn your body fat into long-lasting fuel

Enhance your focus and mental clarity

Whether you're looking to work on your summer body, gain some extra energy throughout the day, improve your metabolism, or even supercharge your workout then this is the dietary supplement for you
You don't have to be in a ketogenic state to benefit from Keto BhB Plus BioPerine, as even those on low carb diets can experience the benefits of better energy, improved stamina, and enhanced focus
Manufactured in the USA and rigorously tested by third-party laboratories to ensure safety, consistency, and quality
Formulated with high quality ingredients that are gluten-free, non-GMO, and vegetarian
weight loss diet,#HerbTonics #Keto #BHB #BioPerine #Enhanced #Absorption #Faster #Ketosis #Vegan #Capsules #Keto #bhb #Salts #Supplement #Women #Men #Pack