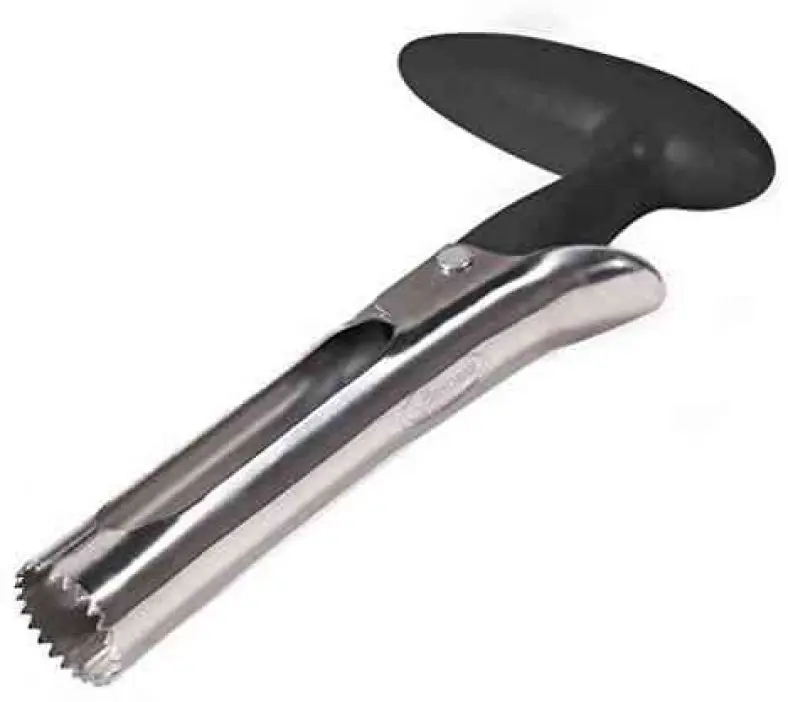 Apple Corer, Newness Premium Apple Corer Remover, Stainless Steel Apple or Pear Core Remover Tool for Home & Kitchen with Sharp Serrated Blade (Black)

Price:

$7.99




Product Description
Newness Focus On Stainless Steel

Newness Apple Corer is perfect for any kitchen or baker, amateur or professional chef or cook. A must have gadget for all homes and kitchens. Use it to make pristine baked apples and apple rings, or try it with pears. With a big hold for hanging, storage is easy. Easy to clean, too.
​Easy to use
Ergonomic handle to effortlessly twists or push corer through the apple, pear, etc.
Sharp blade for easy coring, Openable mouth for easy throwing the core. – Speed up your cooking and baking.
Used for Apple
Used for Bell Pepper
Used for Pear
Color Option
✓
✓
Only Black
Only Black
✓
✓
Dishwasher Safe
✓
✓
✓
✓
✓
✓
Made of high quality stainless steel, easy to use, easy to clean and will last long.
Won't break or bend, ideal for home kitchen or professional bakers.
Fruit core removes easily from corer head.
Sharp blade for easy coring – speed up your cooking and baking.
Easy to use. Ergonomic handle to effortlessly twist or push corer through the apple, pear, etc.
home gadgets,#Apple #Corer #Newness #Premium #Apple #Corer #Remover #Stainless #Steel #Apple #Pear #Core #Remover #Tool #Home #Kitchen #Sharp #Serrated #Blade #Black